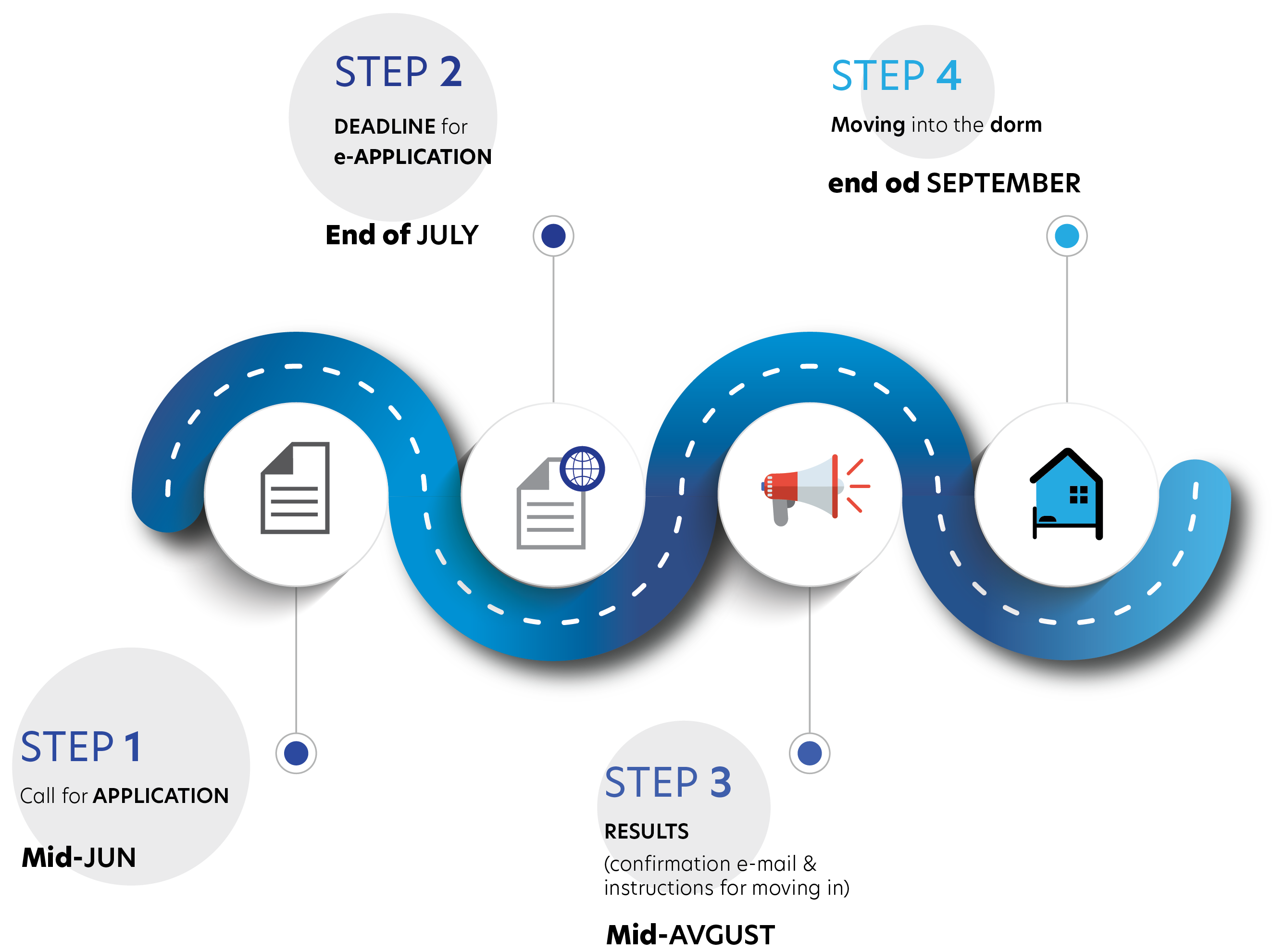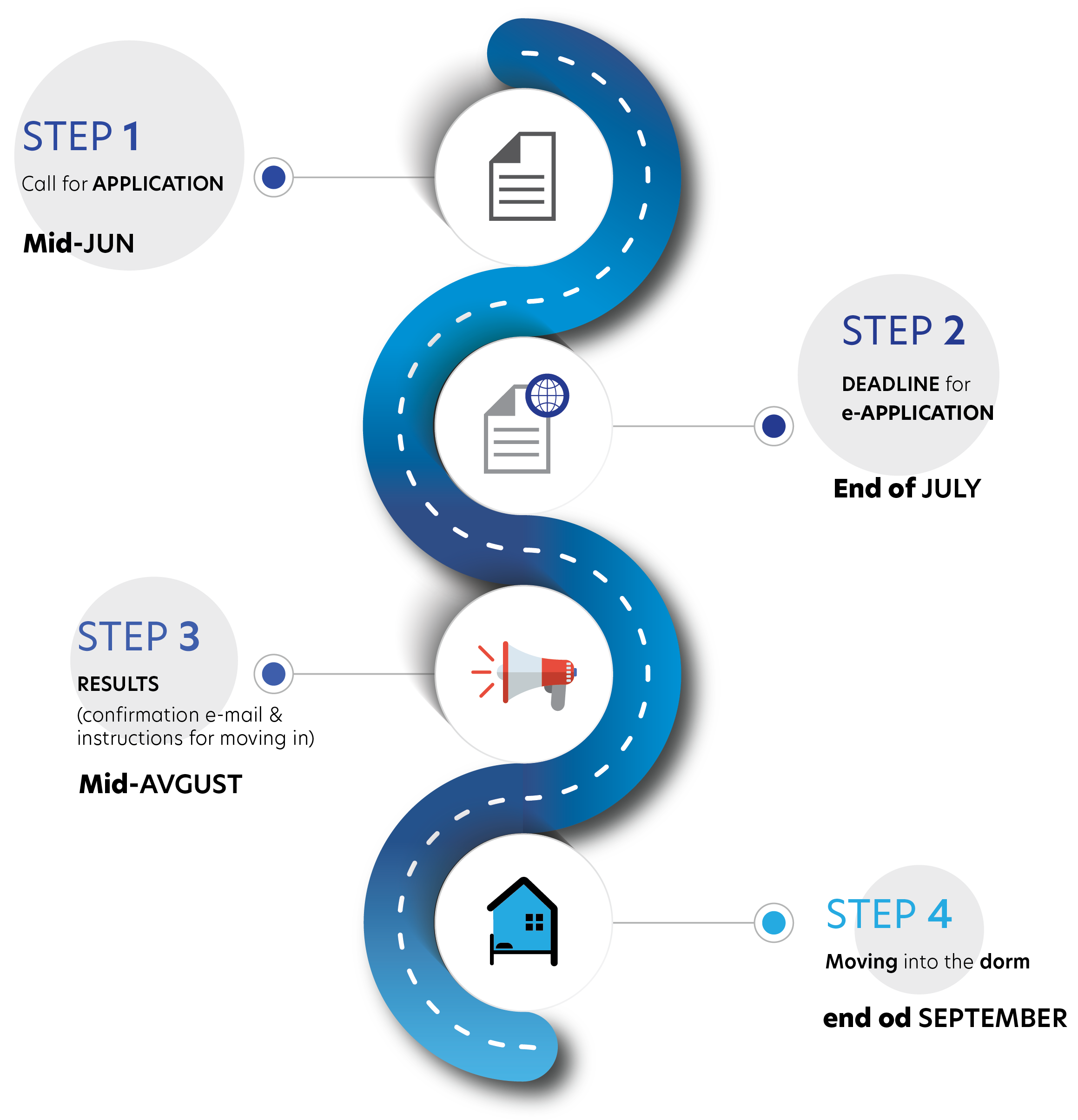 Student Housing is available in the Student dorm Prisoje for a limited number of regularly enrolled students of the University of Primorska. Every year the open Call for applications is released in mid-June. You have to apply through a very simple procedure till the end of July. Results will be known by e-mail in mid-August and successful candidates will be invited to move into the dorm in the last days of September.
Criteria for selection:
Foreign students who are enrolled or have applied for the first time to enrol in the 1st academic year of an undergraduate study programme at UP have priority,
The main criteria are grades in Secondary school and the Matura exam
With the application form, you need to include the Certificate of Enrolment in a publically recognised undergraduate study programme of UP OR an Invitation to enrol in a publicly recognised undergraduate study programme of UP
The submission of your application however does not guarantee placement in a student dorm, since there is usually a lack of vacancies.